Police in King's Lynn are appealing for help to trace the men seen in this CCTV image in relation to a shoplifting incident at the Curry's store in King's Lynn.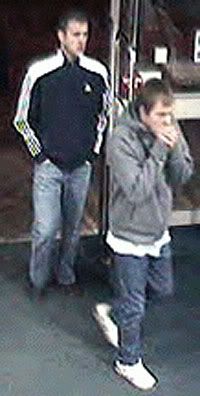 At approximately 6.20pm on Friday 3rd March, two men entered the store on Hardwick Road and selected a £200 home music system from the shelf and, having removed the security tag, walked out with it.
Anyone able to identify the men seen in this image is asked to contact PC Dan Curtis at King's Lynn Police Station on 0845 456 4567.